I was attempting more star trails earlier which failed quite badly - shooting through house windows simply is bad. I knew it was, but I wanted to try a north facing one, and leaving the camera in front of my house would likely get it nicked.
So just for last minute fun, I went back to my back garden and fired some random shots upwards. I got this: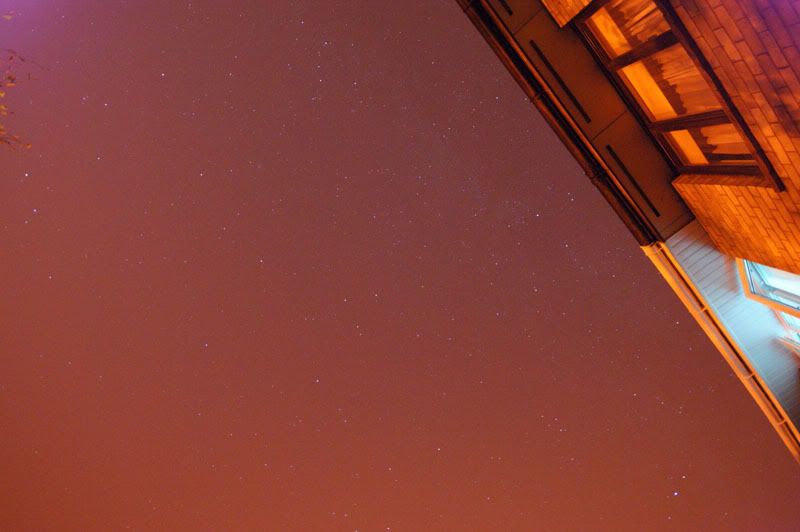 Sony A350, Sigma 10-20 at 10mm, 30s, f/4, ISO1600, MF to infinity marker on lens. Resize only.
I know the composition sucks, but it was more a test shot. If you look carefully parallel to the house roof line, there is a faint whiter band there, which looking up on a sky map confirms it is, and I got part of Cygnus too. Pegasus is visible in the lower left part of this shot.
Any ideas on how to reduce the light pollution other than going into the middle of nowhere? Desaturating reds helps to an extent I need to play with more. I do have a LP filter but it's for scope eyepieces and far too small for camera lenses. Bigger ones are scary expensive.
Edit:
Couldn't resist a quick go with the Canon.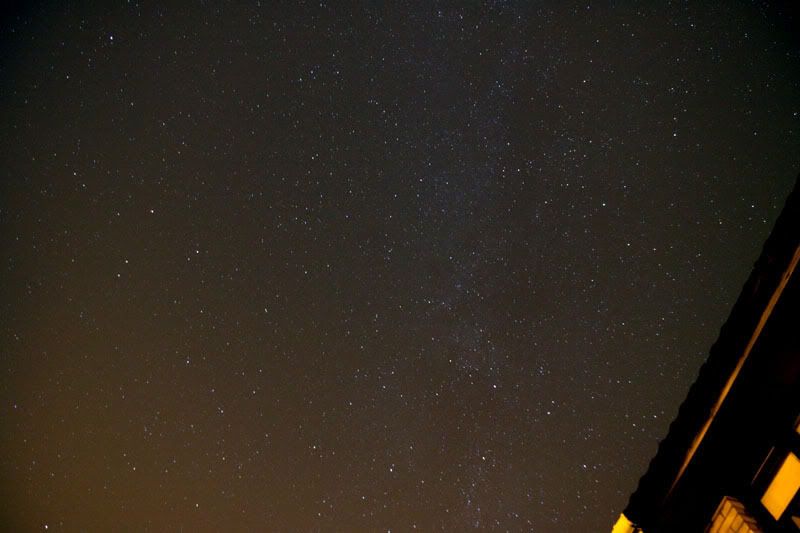 Canon 50D, Tamron 18-270 at 18mm, 30s, f/3.5, ISO1600, MF to infinity marker on lens. Auto colour correction, levels adjust.
I couldn't process the Sony output to be much better than it was. The Canon output was a bit easier to reduce the red glow from processing alone. I got the milky way a bit more visible here.