Hope it hasn't been posted before, I don't check this section of the forum regularly, but thought it'd be worth sharing (mods, feel free to lock or delete if it has been posted before).
Here's a photo showing what's said by some to be God's hand in space: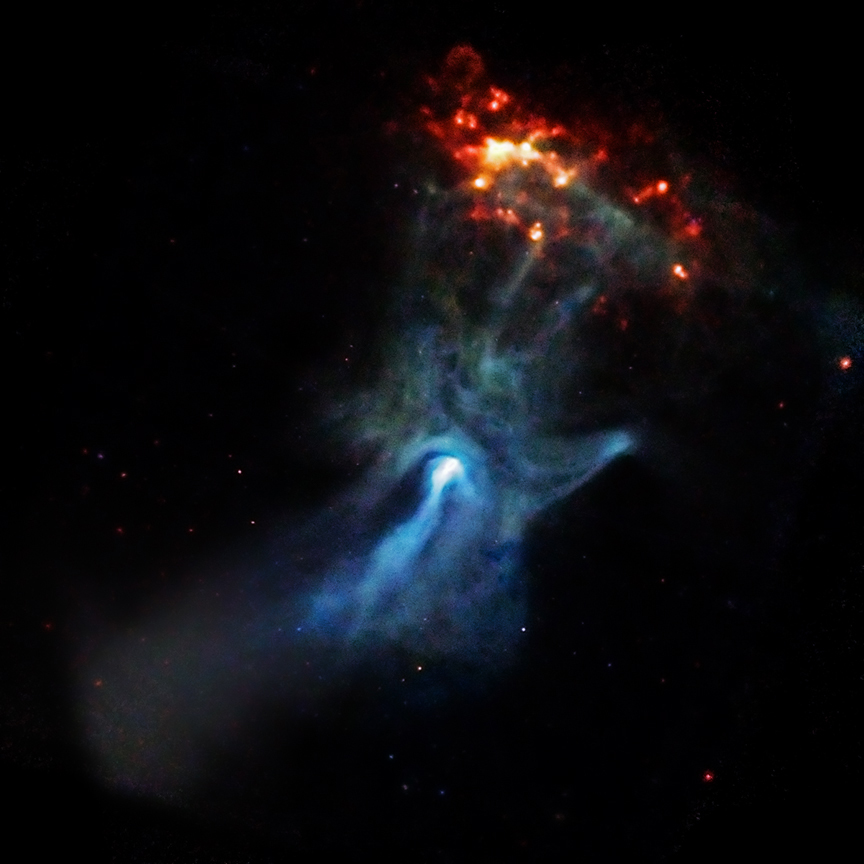 Actually, it is PSR B1509-58, a pulsar in the constellation of Circinus, discovered with X-rays.
Didn't take the shot myself, just so you know. I'd need a pretty long lens...
- Bjorn -