I have ha the same problems...I have had two chances to photograph ice hockey games from the box...and it is the toughest thing ive done....
my next alternative is the following:
Older OM style lens (50mm f1.
with an adapter for the e-510
i tried taking shots with manual focus and it does not seem to be dificult.
I will let you know what happens.....
These were my previous ones :
Date/Time: 2008:04:14 19:50:04 Resolution: 1024 x 692
Flash Used: No
Focal Length: 50.0mm
Exposure Time: 0.0025 s (1/400)
Aperture: f/5.0
ISO Equiv.: 1600
Whitebalance: Manual
Metering Mode: matrix
Exposure: Manual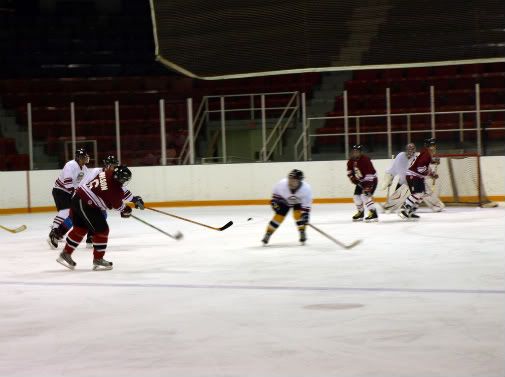 Flash Used: No (auto)
Focal Length: 31.0mm
Exposure Time: 0.020 s (1/50)
Aperture: f/5.1
ISO Equiv.: 400
Whitebalance: Auto