Back to the annual event again yesterday.
Seems as though the poor lighting and snow amounts haven't changed
Like to share a couple with you.
One for timing,like to think I nailed it but it was probably more a fluke...
The millisecond of the shell eject/reload...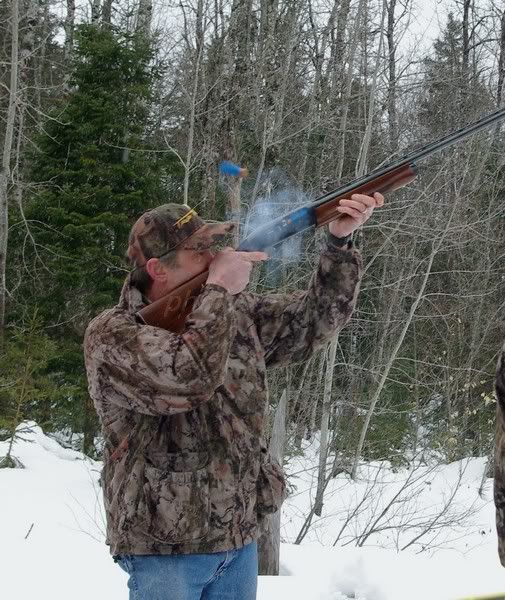 If you look closely in this pic you can actually see the "shot" from the shell before impact about halfway between the treeline and the skeet...
The empty shell hasn't even been ejected from the shotgun yet.
Psssst Wolf....almost syrup time
_________________
Pentax K-5
Pentax 18-55mm,Pentax 50-200mm,Sigma 17-70mm,Sigma 70-300mm, Sigma 50-500mm