Very nice!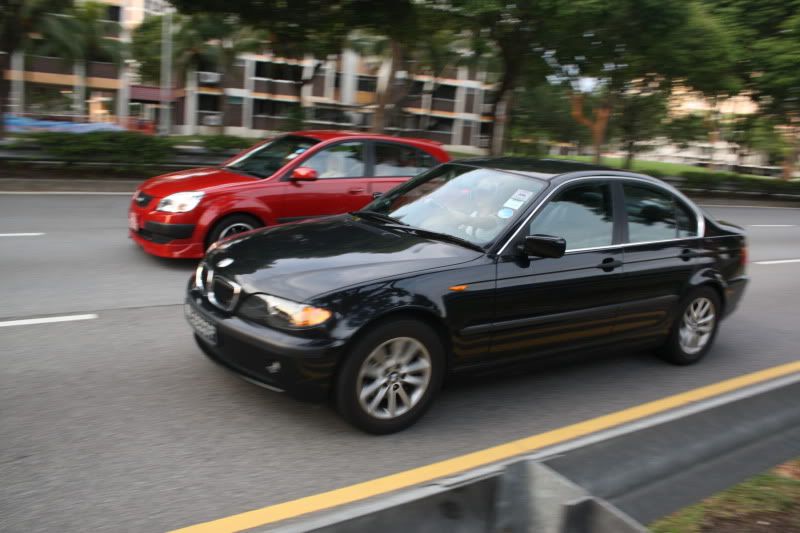 This one is my favorite! I like how close you are... and you used a wide angle lens, makes for a nice effect. This one is a good subject (BMW!) and I like the angle its not quite perpendicular its more of a frontal view.
i see what you mean you mean about the shots being soft, I'll explain why i think that is happing in my first pointer
a few pointers...
1-When you track the car I presume you are using the center point on the center of the car... this makes the center of the car the sharpest part. if you look at the mirror you can see that it looks tack sharp but the grill or the front of the car shows some motion blur. if you were track the BMW badge instead it would make that part of the car sharp, which is genuinely what you would want. I think that this effect is less noticeable when you shoot at telephoto lengths but when you're shooting wide angle it seems to magnify this effect.
A good example of this is: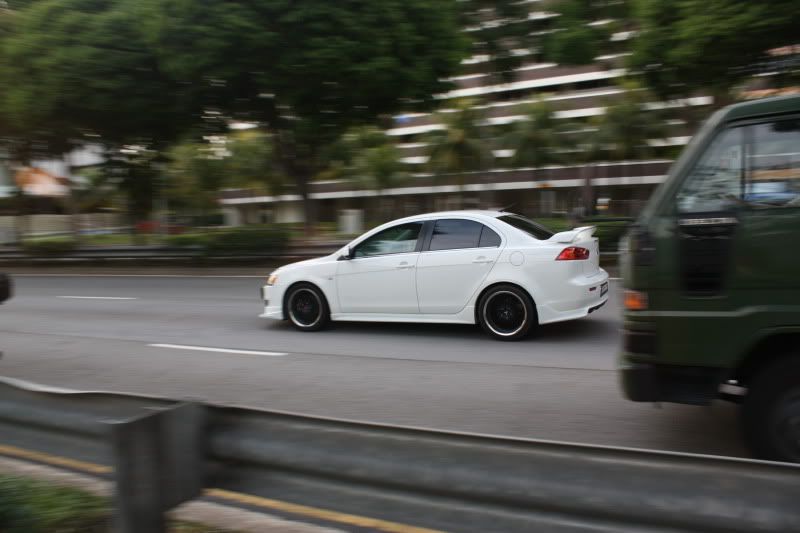 in this picture it looks as though you tracked the tail-light of the car making that the sharpest part of the pic which is what you would want
2-I find the car in the background somewhat distracting... thats not really your fault though
3-I'm not sure but it looks like you could go with an even slower shutter speed.
4-The car has some messy reflections from the trees and such. generally when shooting automobiles its a good idea to avoid trees just for that reason.