Hello!
Here are some pics of the open day of a Brazilian Air Base that I gone today. Its the BACO base (Base Aerea de CanOas) and is located in south of Brazil, near Porto Alegre.
The pics I'm posting now are from the Smoke Squad (or Esquadrilha da Fumaça in portuguese) They flight with the T-27 Tucano (750Hp engine), an amazing plane for training and....
Take off with some smoke!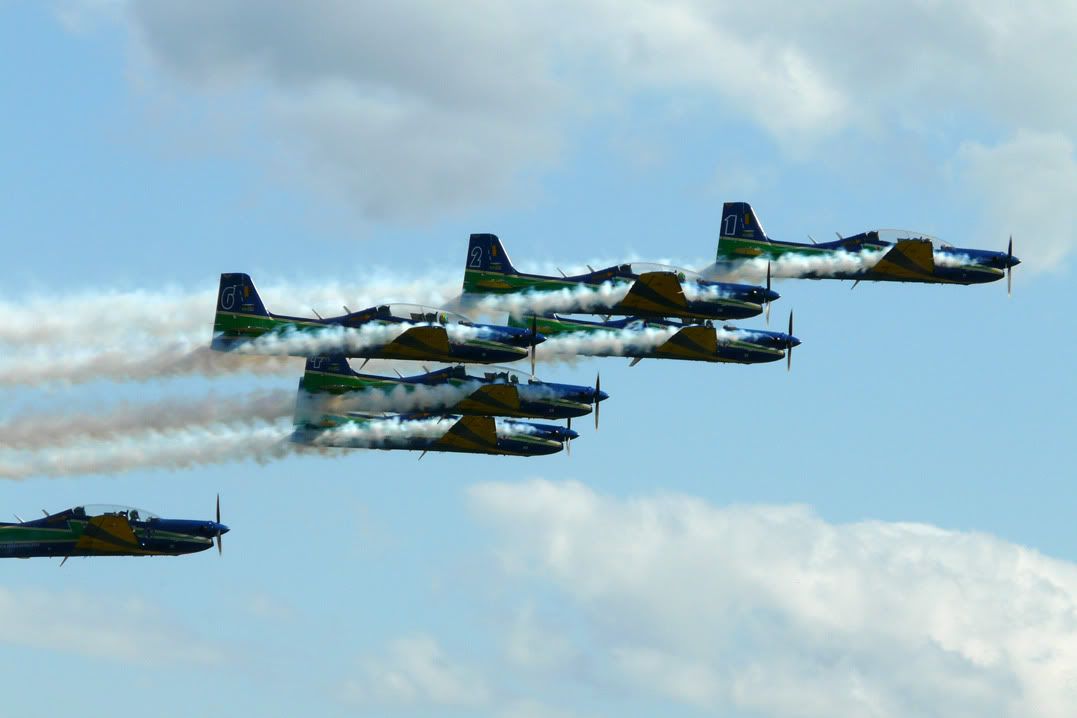 A leveled flight to warm up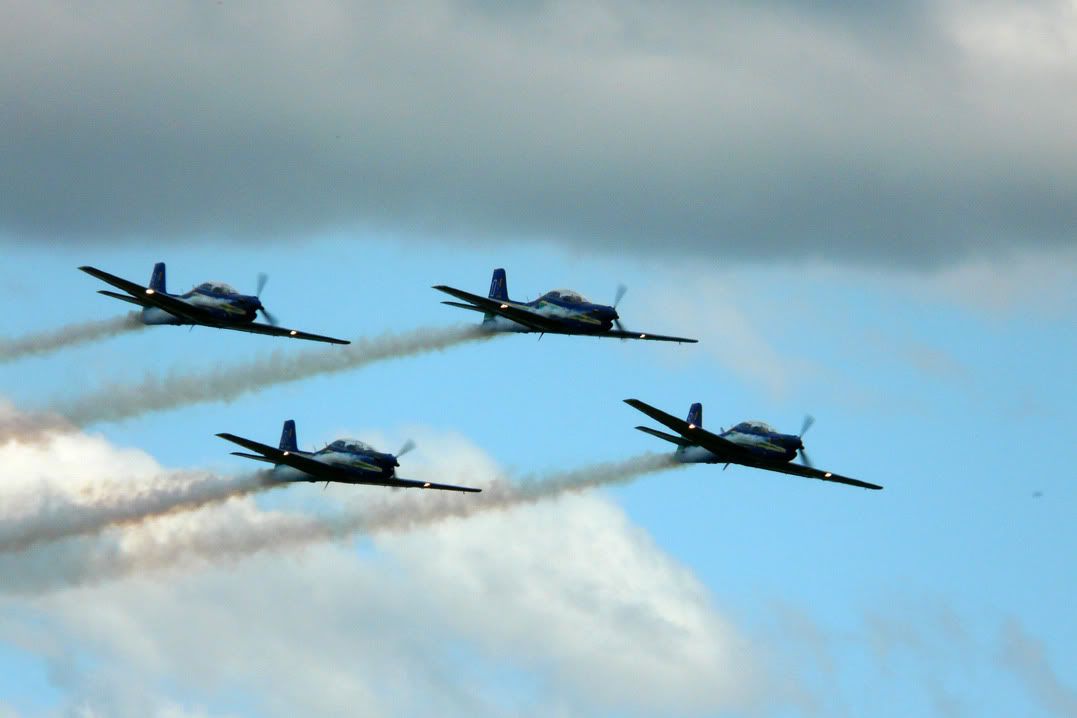 The star of the presentation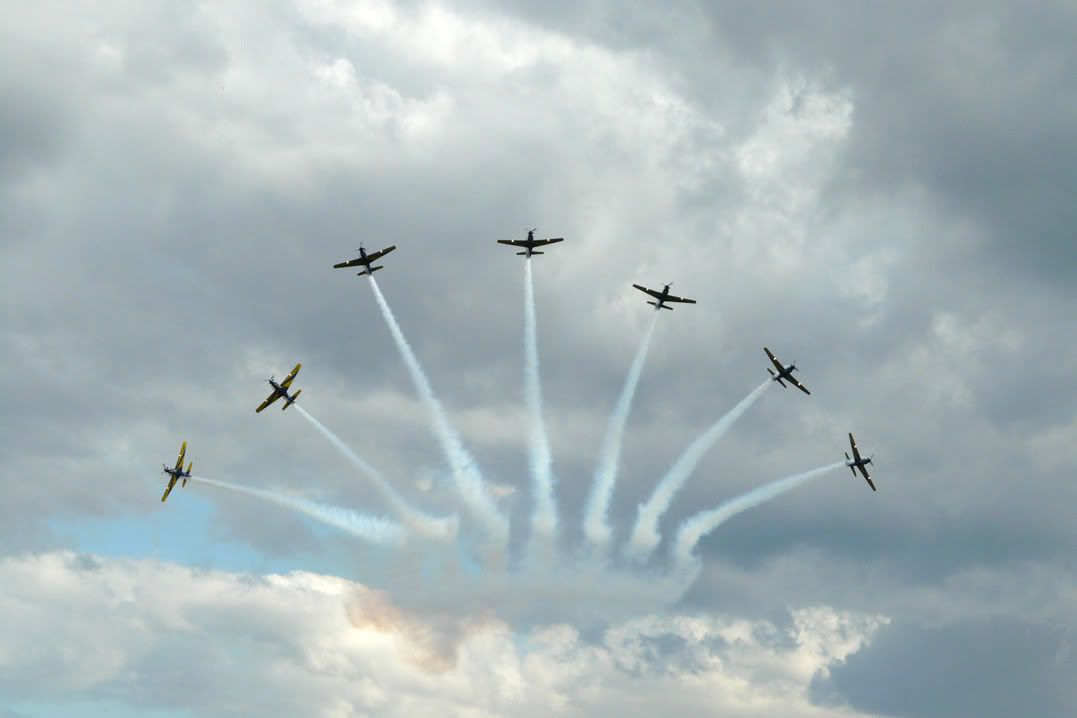 7 aircraft sequence (looping, inverted, etc...)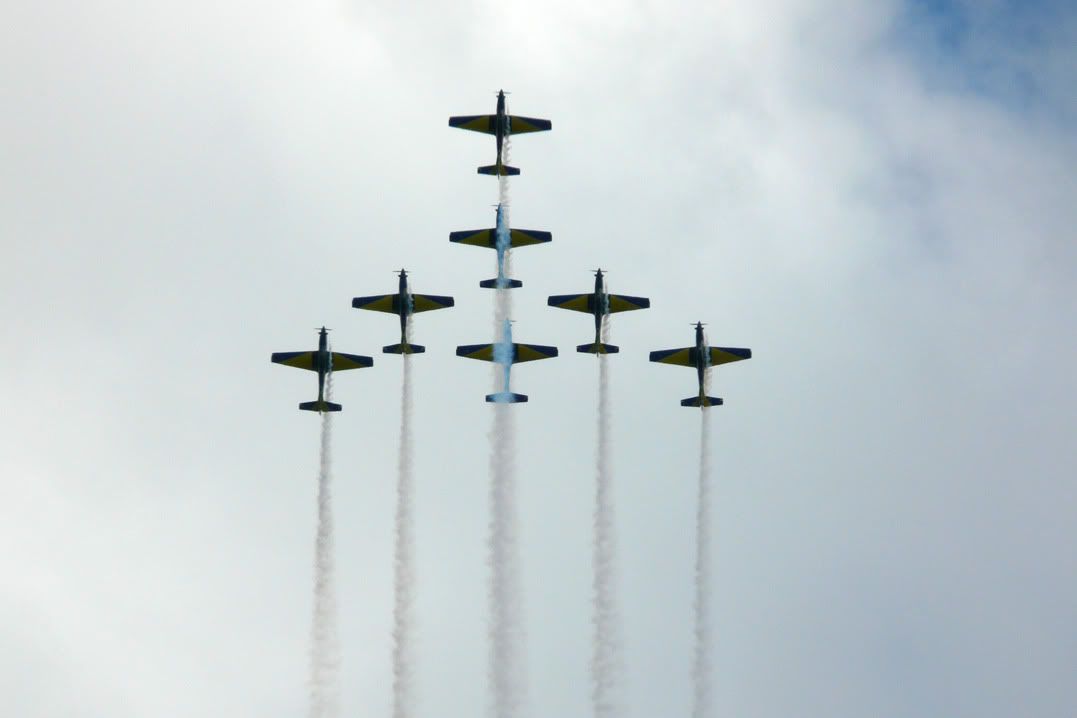 This one was amazing, 2 flying leveled and 2 rotating around!
I have to post this one! Was a 6 (SIX) aircraft cross above our heads! Amazing....I got 5 only