I remember you asking which material you should bring with you...
Dude... after seeing those pictures, WE should ask YOU questions!!
You got some REALLY amazing moments there! I'm very impressed!
Great color! Great contrast! Impression of movement on some.... action freezing on others...
For the boxing my favorite's gotta be this one: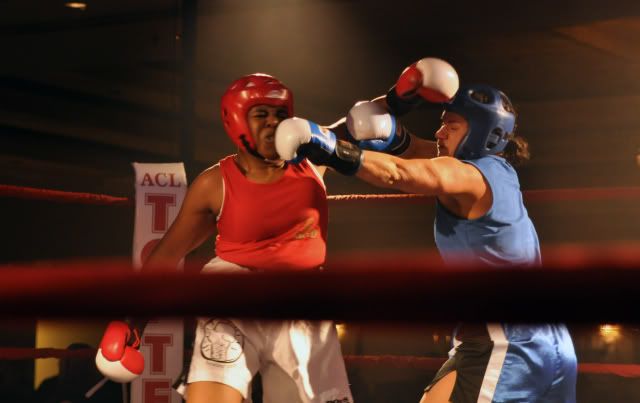 It gives me an "Ouch!" sensation
NOw.. about the girls... well.. I loved them all!
Did you get any phone numbers with your photos??
By the way... which camera(s) did you take with you in the end?