ok so i did some reading up on teleconverters and i found that they are nothing special, unless used on wide telephoto lenses like f2.8.
i also found that no TC's on lens compatibility charts will fit any 18-200mm lens and there was a risk of the glass catching! not to mention poor quality and no auto focus past a certain aperture. well as i read on i found a review that someone did with a load TC's and lenses they have tried, one of which was the kenko 2x teleplus on a sigma 18-200. (My cams a sony a200)
Despite all the negativity i was still curious and decided to buy a used one off ebay (£80). i would love a proper telephoto for the better quality and performance, i have my eye on the sigma 150-500mm. but of course its price! maybe one day.... i also considered a mirror lens (500mm f6.3 - £120+) which would probably perform better, but they also have there flaws. well they do say you get what you pay for!
i can confirm that the kenko 2x teleplus does fit the sig 18-200mm f3.5 - 6.3 (sony a mount)
, the auto focus does work at wide angle but will not when starting to zoom when the aperture closes to f10 or more, it just starts hunting back and forth, so have to switch to manual. the manual focusing felt a bit stiffer with the TC.
the camera recognised the teleconverter and records accurate EXIF data! (i.e. reads 400mm with 2x TC when at full zoom with the 18-200mm) the widest aperture the i got with the TC was f7.1 - f13.
heres a few shots from my phone of the teleconverter :-
here are a few quick sample pics i took, it was dull and cloudy. i shot all pics on auto/programme. in cam image stabilisation on of course, however at 400mm hand held without being able to see the stabilising effect through the view finder it was a bit of a nightmare.
scene1 at 18mm (without TC) - f3.5, 1/800sec, iso100
scene1 at 200mm (without TC) - f6.3, 1/320sec, iso320
scene 1 at 400mm with 2x TC - f13, 1/160sec, iso400
scene 2 at 18mm (without TC) - f9, 1/80sec, iso100 (hmm?)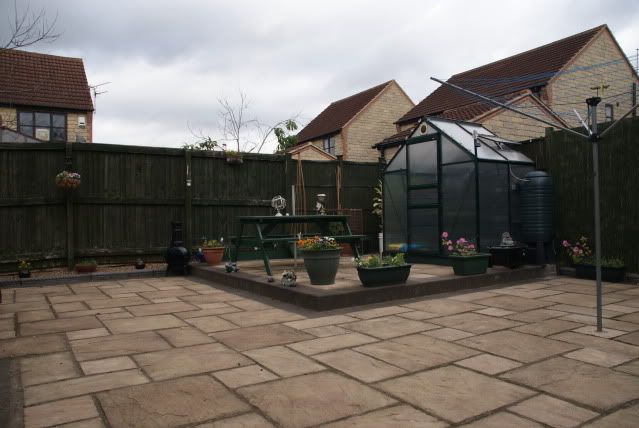 scene 2 at 200mm (without TC) - f6.3, 1/250sec, iso 400
scene 2 at 400mm with 2x TC - f13, 1/100sec, iso400
that last image was a bit unclear (when inspected) due to camera shake i believe, i could of helped this by putting the ISO up and/or using tripod obviously. like i said, they were a few quick shots.
when i inspected/cropped scene 1 200mm and 400mm(with TC) the 200mm pic without TC was slightly clearer. 400mm looked a touch out of focus, or of course this is likely the loss of quality and light as expected.
so yes, you do get what you pay for! i think the pics are reasonably acceptable, but for better quality a proper telephoto lens is a must. i live close to a lake so im going to try and get a few pics of the swans and ducks on a sunny day with the TC and maybe up the ISO if i need to. its just the tricky part of trying to manual focus at f13! i will put the pics on this page when i get round to them.
i also just quickly tried the TC on my minolta 50mm f1.7 whilst writing this. this extended the focal length to 100mm (obviously) and fixed the aperture at 3.5. and the auto focus worked. i have yet to try this properly on a nicer day, this maybe could be an 'ok' macro lens with the TC but we shall see! pics to follow.
i imagine people will be asking for crops to see. when i get some cleaner shots on a nicer day i will do just that.
well i hope this 'amateur'
kinda of review helps in case anyone else was thinking of trying the same set up...