A recent purchase for use with an adapter on the E-P1.
It is a really tiny lens. It makes the Panasonic 20mm f/1.7 look huge in comparison.
The body is made of metal. One ring sets the aperture continuously from f/1.4 to totally closed over about 1/4 turn. The other ring adjusts the focus. As it was supplied this wasn't fitted properly, and turned loosely and roughly. After a bit of messing around it caught on whatever it was supposed to and now feels as expect. It is nicely damped, turning about 3/4 of a turn end to end. In practice, 1/4 of a turn is beyond infinity, leaving the remaining half turn going from infinity to MFD measured around 60cm. This is quite off from the specified MFD of 30cm, so I have to assume the focus stop isn't correct on mine given the excess amount beyond infinity mentioned earlier. After taking some test shots, I started taking it apart and... its bed time so it wont go back together tonight.
Bear in mind the following bokeh shots are set at about 60cm focus distance, so it could be bigger if it was set correctly at 30cm.
The aperture is round when fully open, but goes into a complex shape turning rectangular then onto a slit when almost closed.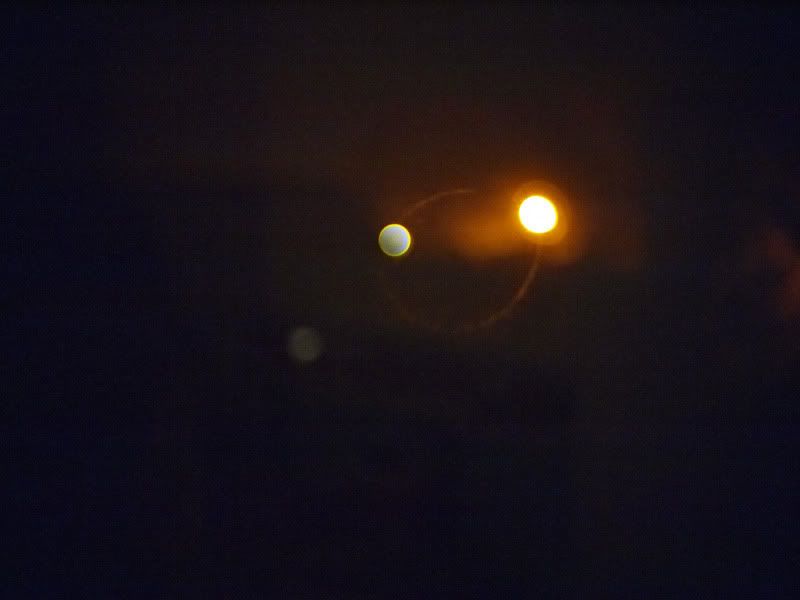 Resized pic, flare at f/1.4
Resized pic, cat's eye effect at f/1.4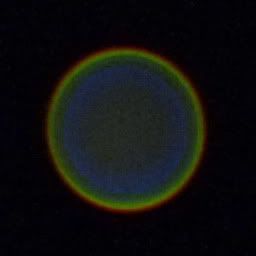 100% crop, f/1.4 - the "whiter" light on the right shows colour fringing.
100% crop, f/1.4
100% crop, f/2 to 2.8-ish
100% crop, f/8-ish
100% crop, almost closed aperture
f/1.4 vignetting
Tomorrow I'll finish dismantling the lens, then I have the fun of assembling it correctly again. It seems quite simple so an interesting learning exercise.
I don't have any real sample pics uploaded, but at f/1.4 I'd describe it as artistically soft. Not like a bad lens blurry, but more like soft focus.