Hi folks, I've got my eye on a used Sigma 135-400mm (canon fit)lens on ebay. It seems cheap, it's currently at £100. The listing states that it has one small speck of metal or dust on the inside of the front glass, but that it has no effect on the images. Is the seller right in saying it will not affect the images notably? And also, is this a good lens at a good price?
Any help and advice would be greatly appreciated, this is a rather large investment for a teenager!
Picture showing the dust/metal (circled)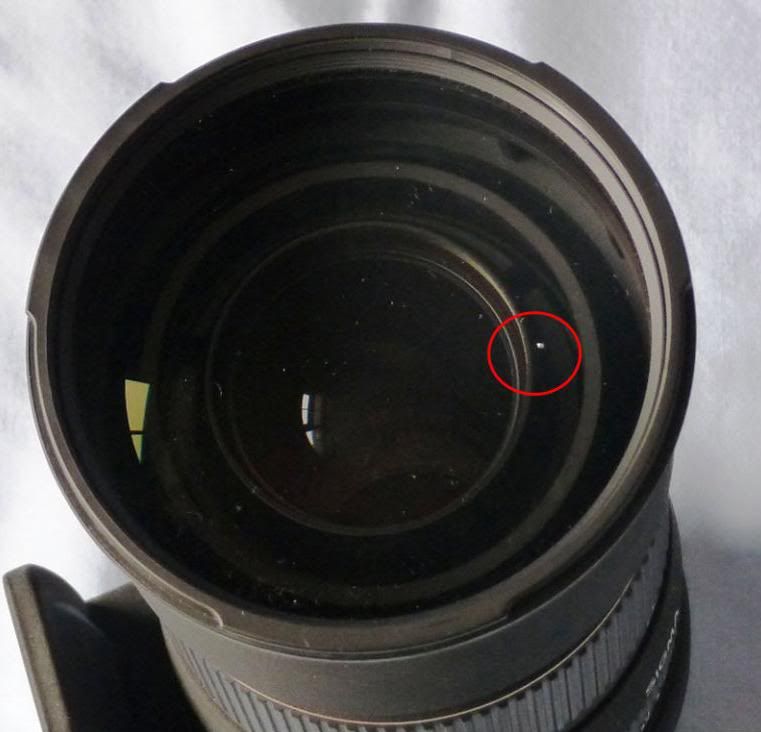 _________________
Canon 50d, 50mm f/1.8, Sigma 135-400mm APO, Sigma 10-20mm, Lowepro backpack, Velbon tripod, Manfrotto 679 monopod, Hoya filters
www.flickr.com/amr276
Comment and help me learn!