Hi again, I visited some friends in York and they're bird lovers so I gladly brought along my Canon 40D and I think I got some spectatular results. We first went to this small park area next to the river that runs through York, in the middle was a cenetaf and two adult Geese with around eight chicks. They were quite far off to get any real good shots with just my mere 17-85mm lens, so I broke some bread off my sandwiches and see if I could get them to come closer...boy I did not count on them getting THIS close!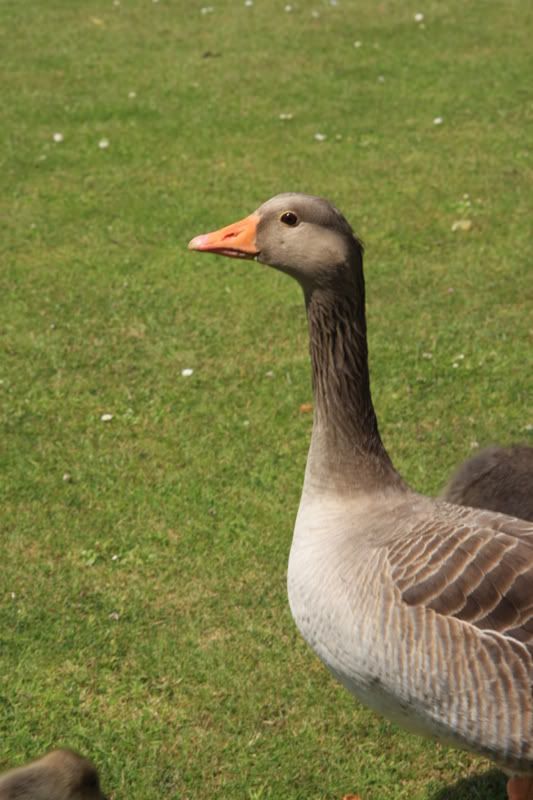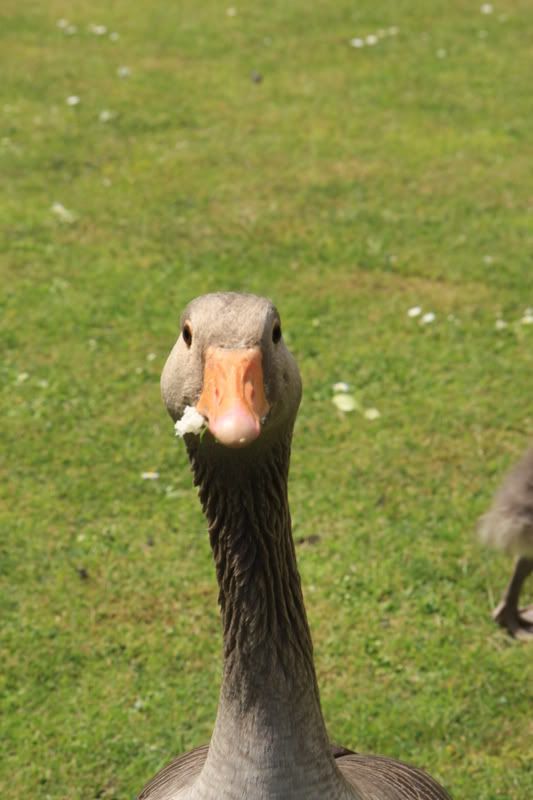 As soon as they saw me throw bread, the babies just ran over to us chirping and not showing any caution towards us, so close we got to stroke them! Mom and Dad seemed fine with us too (after they got some bread too
)
Secondly here are some of Pigeons a the York Museum gardens, lovely place. The pigeons were tame too, some flew up on my hand to eat the bun and a couple of my friends seemed to easily catch them by throwing bread on the floor then gently picking them up when they weren't looking.
All photos were taken with Canon EOS 40D on Tv mode.