I went to Inchcolm Island ( near Edinburgh ) on Sunday to see the Monastary. The island is over run with gulls. We were told that a certain part of the island was in fact the breeding ground for the gulls and that there were lots of eggs in nests etc. We were, however allowed to take a gentle stroll through these gulls.
What an amazing time we had. The gulls were flying and swooping at us, screeching like crazy. It was like an excert from the movie by Hitchcock "The Birds" we walked through thousands of them and along and upwards to the top of the hill. Everything was fine until we headed down towards the bottom of the hill again. This particular gull kept swooping at me and actually touching my hair with his feet. the next thing I knew he had dive bombed me and pooped all over me. Down both arms of my fleece, on my face, my feet, even between my toes and also the camera. Both my husband and myself could not stop laughing.
Next time I visit a bird sanctuary I will take a hat
This is a picture of one of the gulls, but I doubt it's the one that christened me. Though he does have an evil twinkle in his eye.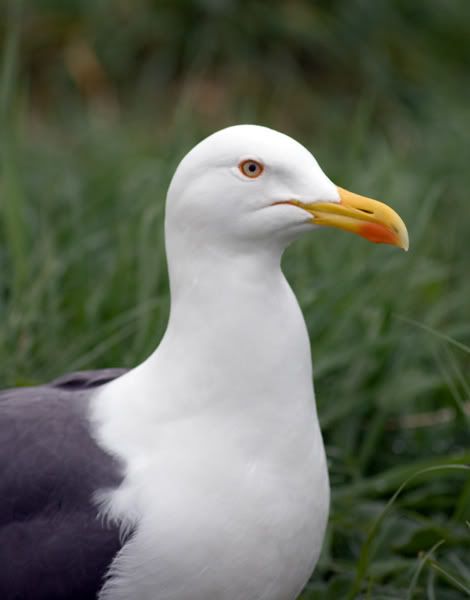 Cheers Ormina