Me and friend were out on a bike ride/photography trip to a local wildlife park about 7 miles away.
On the way back as we were waiting to cross a road, we saw this little baby squirrel running across the road. I expected to continue on its way and stay distanced from us. Instead, the little critter came over and jumped onto my leg! He then went over to my friend and did the same. He allowed us to pick him up as well!
These pictures were taken on auto mode as I had no idea how long my friend could hold onto the little guy so there's not much special about them, I just wanted to share =).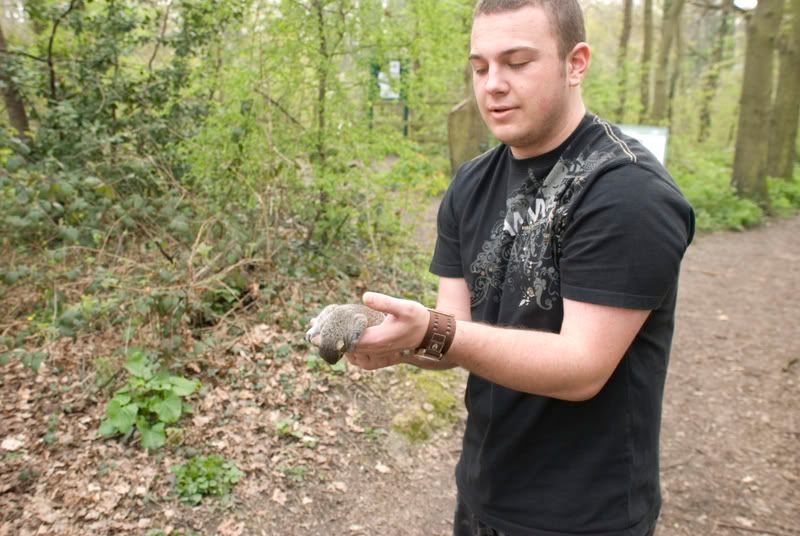 [/list]