Okay all,
I decided it was time to post at least one photo to get some feedback. Be kind, I'm new at all of this(code for tear me apart). I took a impromptu shot tonight of my pooch, below. Lighting wasn't the best but I don't think I could catch him with a tounge out like that again if I tried for a reshoot. In looking at the result I would have liked to achieve sharper edges around his hair but I suspect that's more me trying get aperture DOF right with focal length while still loosing emphasis on distant object, then again probably having my iso at 400 didn't help in this regard either. Or maybe it was just me not being spot on with manual focusing, at this point I'm not sure but it's not as crisp as I would like it to be.
For reference, the shot was taken as: 1/15s at f/3.2 105mm ISO 400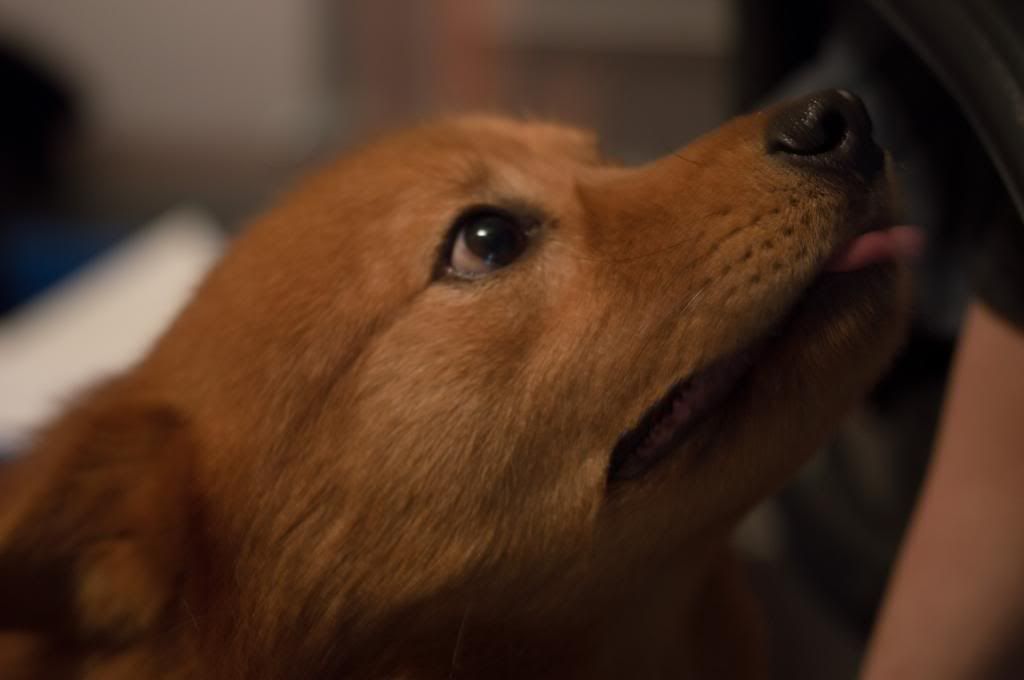 Also, I'm not sure how to restrict embeded linked in this manner. I noticed this thread:
http://www.cameralabs.com/forum/viewtopic.php?f=36&t=3315
which seems to be catered at flickr methods, I'm not sure how to do this with my photobucket account.
Thanks in advance for the constructive criticism...