My old guy, Ghinjan. Adopted him a year & a half ago, he's now 12-13 years old. He looks grumpy, but he's the biggest cuddler of the bunch.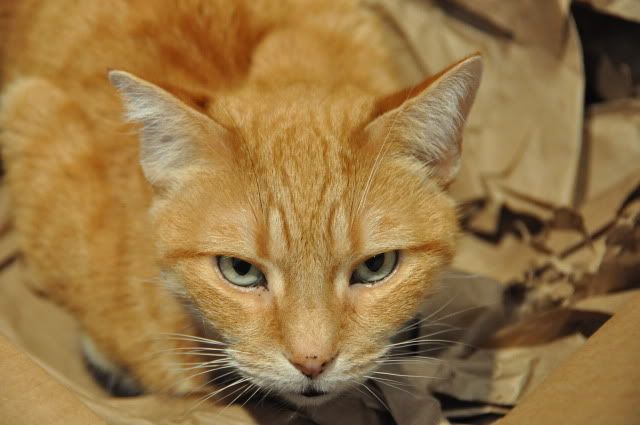 Then there's my young'un, just over a year old. Lucy (aka Lucyfur) is a long-haired manx (tiny little stub of a tail).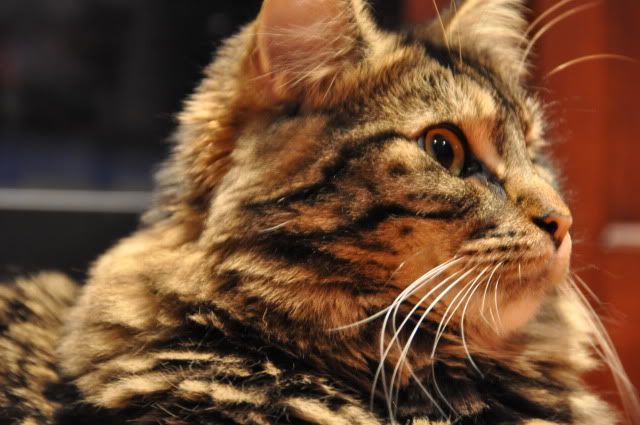 And when my boyfriend moved in recently, he brought two cats with him. There's Walter, the least coordinated cat I've seen,
And Cactus, the only cat I've known to play fetch
All photos were taken on a Nikon D90 w/ 18-200mm VR lens. Unfortunately I don't know more of the settings than that; it's a brand new toy and the photos were taken with 'auto' settings.