My wife's cat Tigger - he reads Garfield in the paper - he must - he acts just like that cat.
sleeping after a good meal!
waiting for the 400 pound bull to get close enough so Tigger
can attack it. And yes - the bull is afraid of Tigger! I have
never laughed so hard to see a cat chasing a bull around
the field - people were stopping on the edge of the road to
watch the action.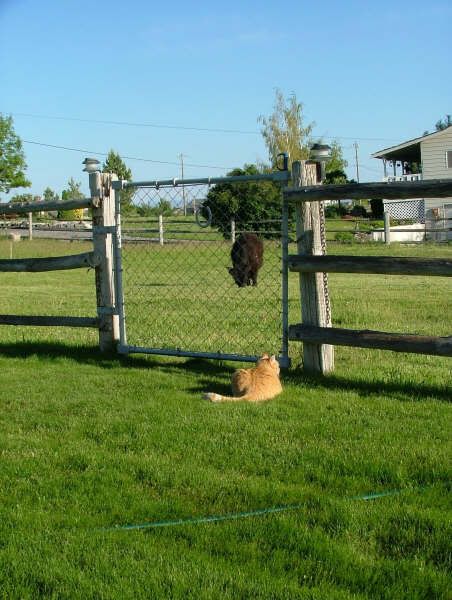 Last edited by larrysch on Sat Jan 30, 2010 1:14 pm, edited 2 times in total.