Serval in the Maasai Mara. The shot was taken using a D90 with a 70-300 lens. Not my photo as I didn't manage to get a decent shot of it's face.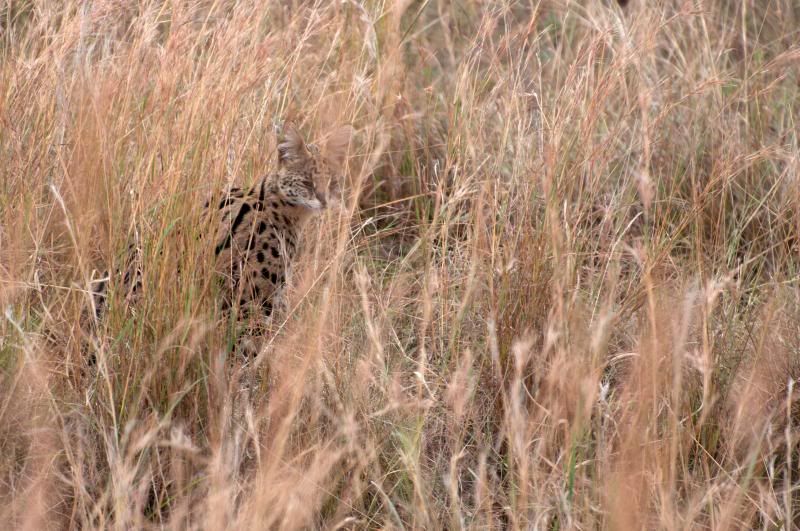 The following shots are mine. They were taken with a 450D and 55-250 lens.
This one was taken at Tsavo East in Kenya.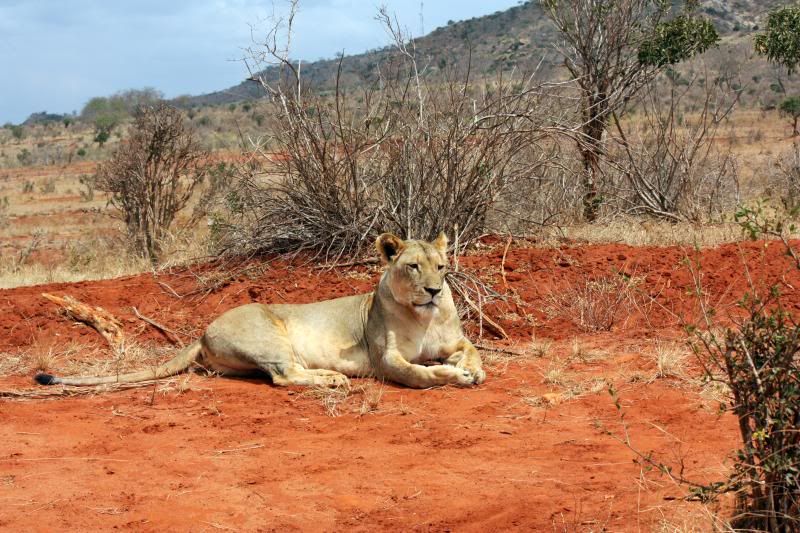 This one was taken in the Ngorongoro Crater, Tanzania. I stuck the camera into sports mode as I was terrified that I would screw up and miss some of the action.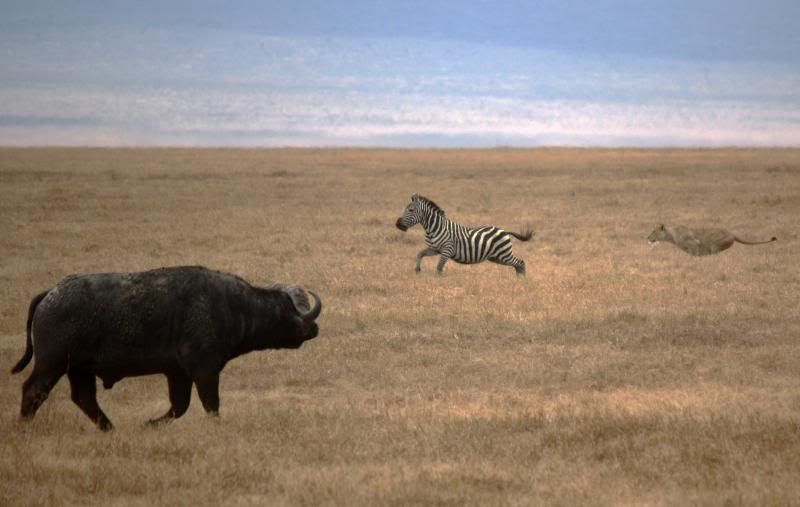 Ethiopan wolf, the world's rarest canid. I saw 7 of them so I've seen over 1% of the population