Ok... so here's some from the set I had. All I did was resize, sharpen and do very small level adjustments - I have no time to fix these up.
Again, these elephant seals are along the California coast - somewhere inbetween SF and LA - more toward LA. That was such a cool road trip.
Pile O' Seals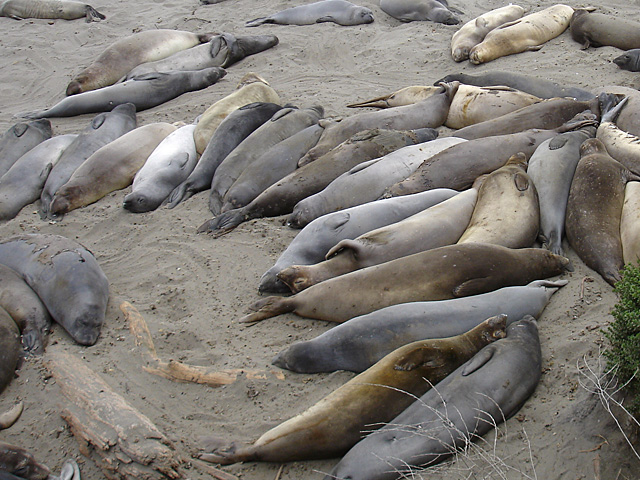 Small disturbance among them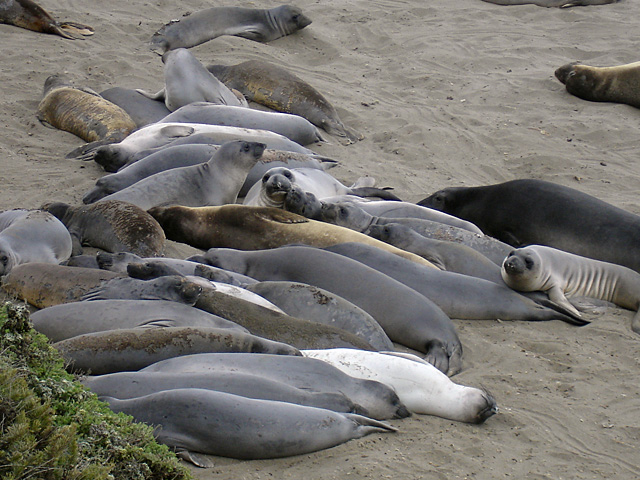 Rough housing continues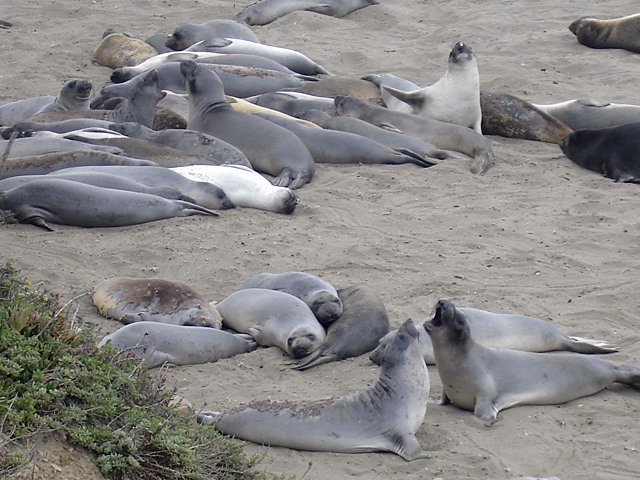 Small fight - though looking at the noses, it might be male/female? So maybe not a fight.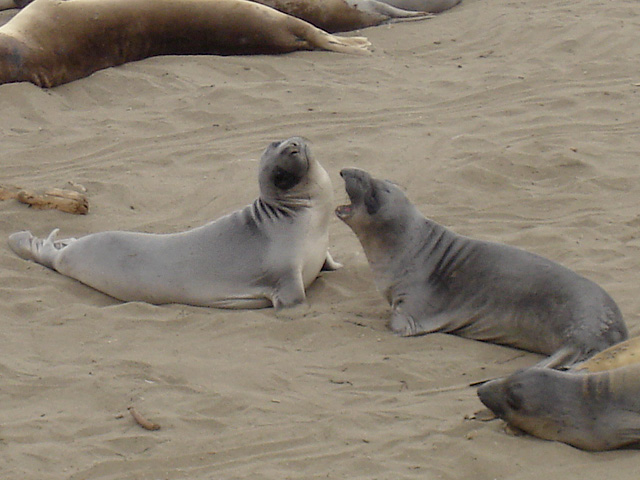 A cute digger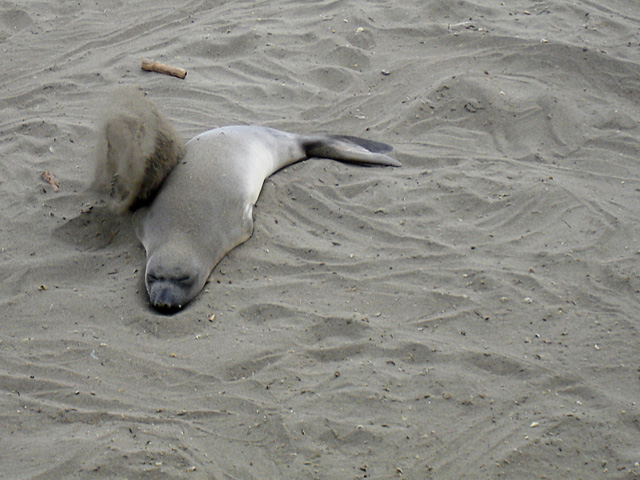 The one picture that I wish didn't come out blurry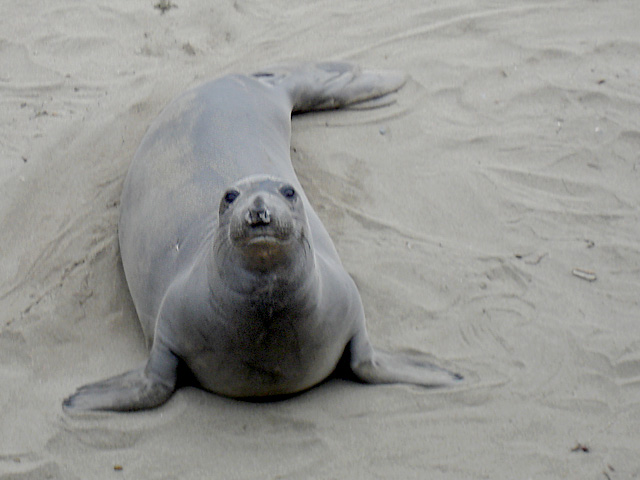 These were all taken with a Sony Cybershot W-7. My pre dSLR days. Some could have been taken by my fiance.