Casper...everyones favourite and probably the hardest deer around here to find...
Alot of history with her we do have some other Piebalds around here as well.
Interestingly enough they all seem to be the same age and all came on the scene at once??
Now this was the very first year I had the cam these pics were taken probably in Point/Shoot modes soooo.....excuses-excuses...lol
Unnamed 1...
Pecan...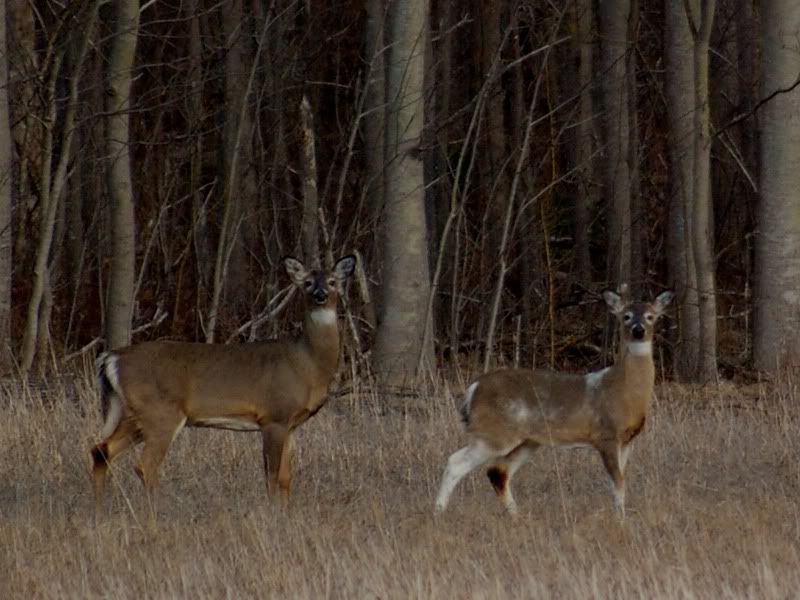 Some others of Casper...kinda cheating with these using a trailcamera.
This fella, also taken with a trailcam and a slave flash....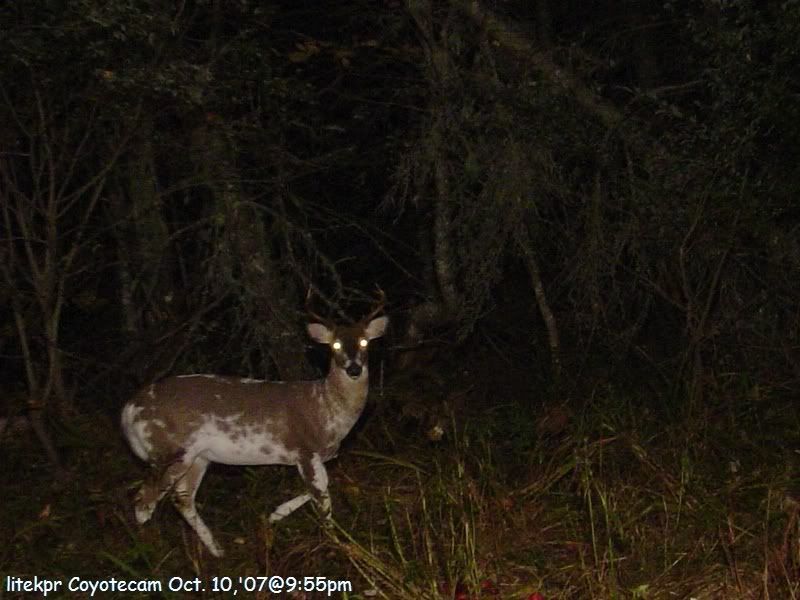 All these deer live within a 20mi radius of me.
Casper is the closest and a huge reason for my SLR aquisition.
She is in fact a local celebrity and VERY hard to track down.
She has survived at least 4 years by travelling mostly at night and being very alert, some say because she knows she is "differant".
Lives in a 1mi X 5mi strip of woods bordered on one side by a river, the other by a few farms and farmers who restrict access to hunters because of her presence.
I am afforded free access to these farms and these deer even though I do hunt on occasion but only with a camera for her and her companions,
I also share the pics with the farmers
works everytime...hehe
We keep very close tabs on her and I recieve calls everytime she is spotted, unfortunately I was the last one to see her since June of this year, traditionally she will not show up again until spring and this year was the first year she was spotted travelling alone.
We also had a family of Coyotes move into her area...wait til you see the pics of the pups at the den
RE: the trailcameras...I have some very interesting captures from these if you guys are interested??
They are quite fun actually but not SLR's....
_________________
Pentax K-5
Pentax 18-55mm,Pentax 50-200mm,Sigma 17-70mm,Sigma 70-300mm, Sigma 50-500mm