Several days ago I went to New York to meet my cousin, we're in a chinese restaurant, Chinatown, NY.
My cousin seems to worry about something, and here's the shots.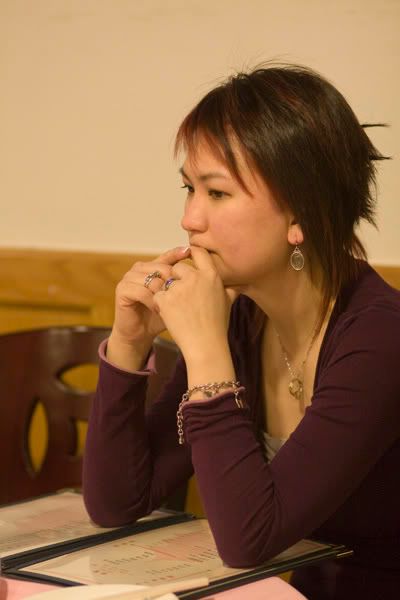 1/100, f2.2 iso 640
make a call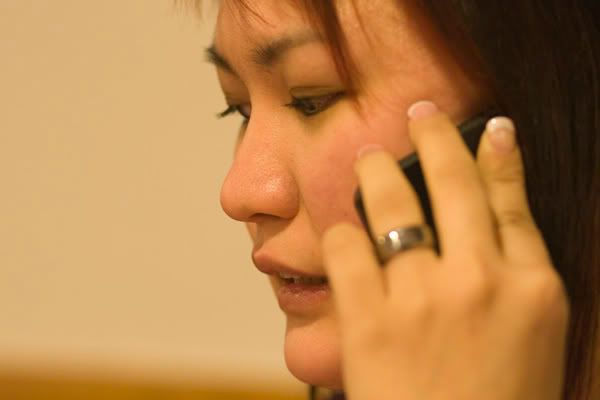 1/100, f2.8 iso 800
eat orange to relieve stress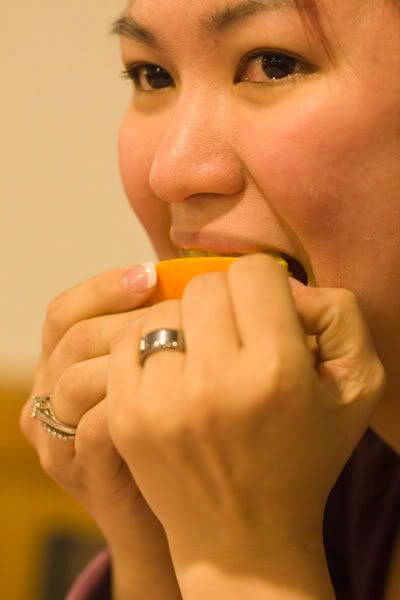 1/100, f2.8 iso 640
it is obvious in this expression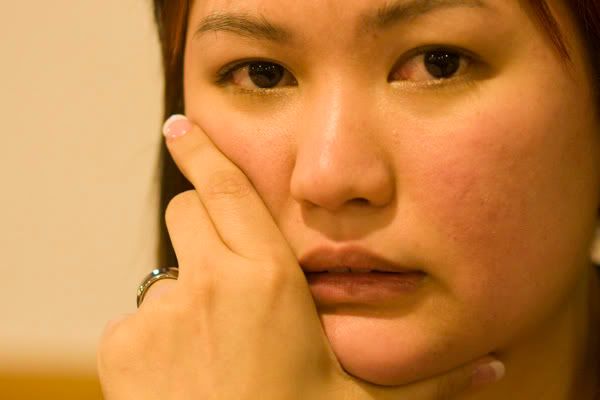 1/80, f2.8 iso 800
Camera : Canon 40D, Canon 85mm 1/8 - All RAW
Comments is appreciated.