I was hanging out with my family last weekend and brought out my new 40D with EF 85mm 1.8.
I took this pic of my niece blowing bubbles and wanted to capture the bubbles in action.Im an extream amature but based on what Ive learned so far is that I was going to need to work with the shutter speed.I had it set to "Shutter Priority".The sun was setting and we were under some shade and I didnt use a flash.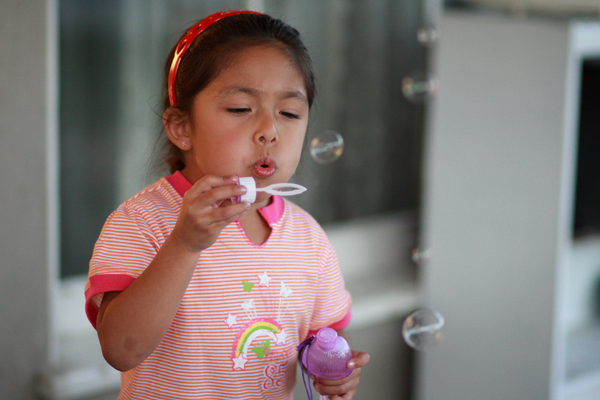 I caught the bubbles without the "motion blur" however they got blured into the background when they were in front of her.What could I have done to bring the bubbles into focus?Should I have used flash?Im thinking it would have came out a lot more sharper if I did.
Heres another pic of my nephew I took.