Enjoying the first truly sun-filled day in many weeks, the allure of the coast beckoned me. Invigorated by a few egg-salad sandwiches, the company of my wife and two mini-wieners, I set out to capture some of the magic of the day.
This Fisherman's Memorial got me thinking of Mordor and how the Orcs might've erected a burial monument for their former lord and master.
The interesting colors of this beach-grass growing right out of the sand had me dubbing it Flame Grass and the rivulets of water retreating back to the ocean made me think of Galadriel's mirror.
...inside I'm still a kid, hoping to be invited to sit at the Round Table at King Arthur's Court!
Cheers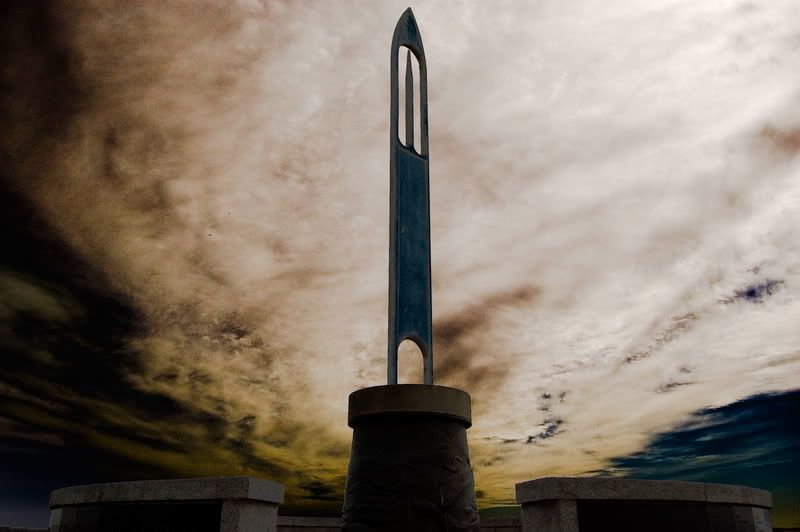 (1/3200sec, F9, ISO400, 18mm)
(1/250sec, F11, ISO400, 42mm)
(1/60sec, F32, ISO400, 55mm)
All from my hand held Nikon D40 and 18-55mm kit-lens