Here's a few samples from my own pedestrian view of the events.
The Flame making it's way towards the cualdron
The indescribably density of the foot traffic
People alight on any available surface, like migrating birds.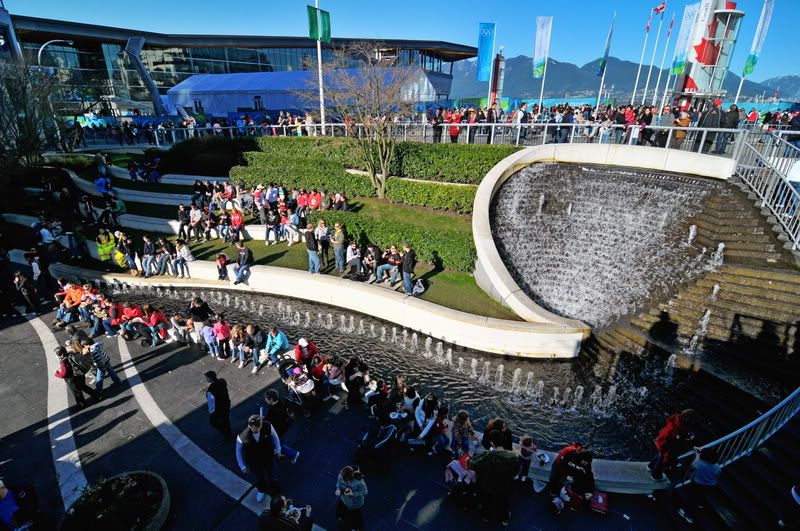 Everyone is welcome. The streets are full of ushers, yelling to the visitors where to go to see the sights.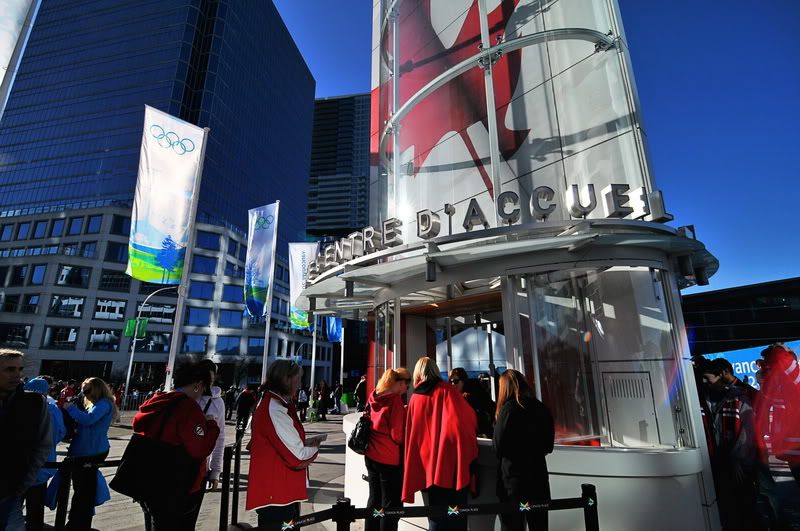 The Olympic Cauldron is quite a sculpture. Larger than I expected.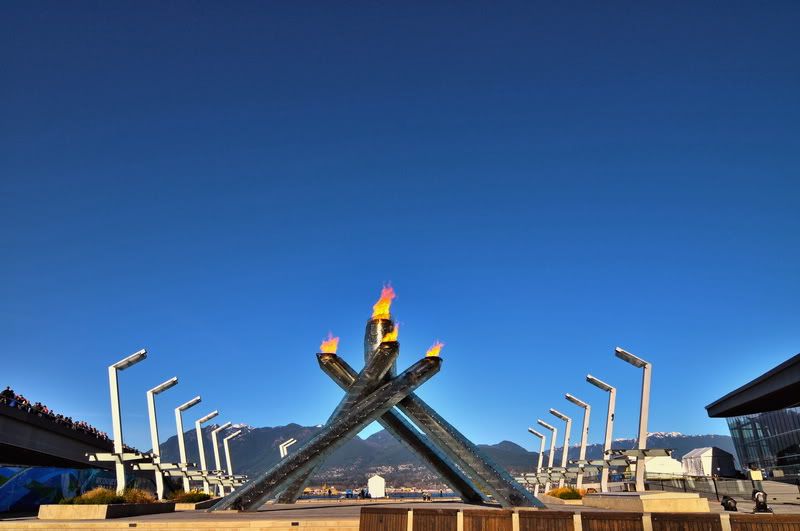 ..and rather majestic looking
It's not easy to get to one of the few spots to take unobstructed pictures, with this many people around
The Olympic clock near the Vancouver Art Gallery is no logner counting down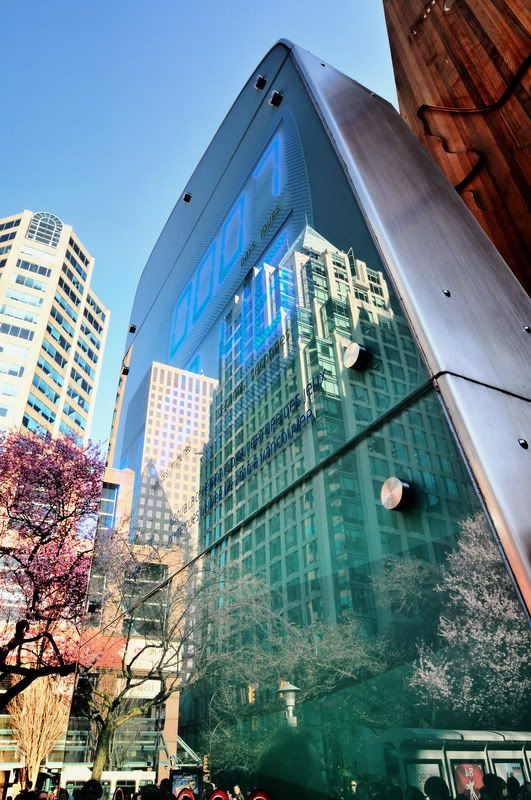 And the gallery itself is draped in a rather magnificent flowery motif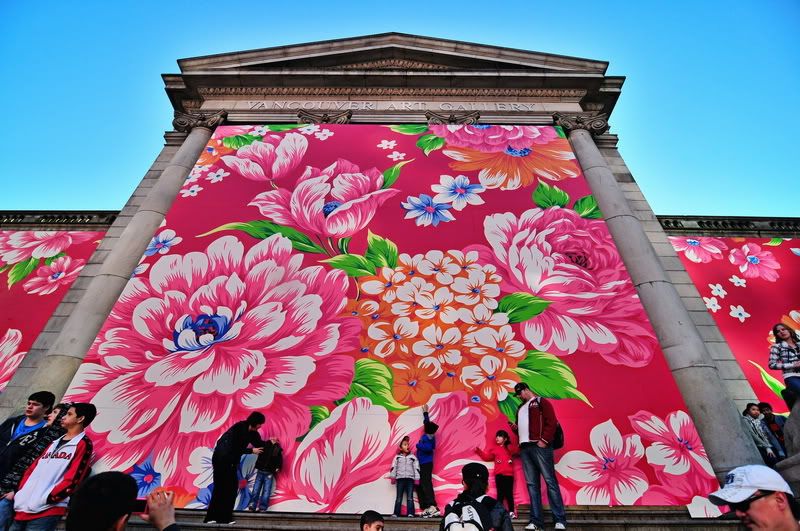 A few opportunistic entrepreneurs perform a public service and make a few bucks at the same time
It's probably as close to a city-wide carnival we're ever going to get
Cheers!