Cheers - have you got a link by any chance
? Think I missed that thread...
It's my beloved 70-400G SSM. To get the best out of the 24.3 MP sensor, you
need
great glass in my opinion. And greatness begins with G
. Or Carl Zeiss...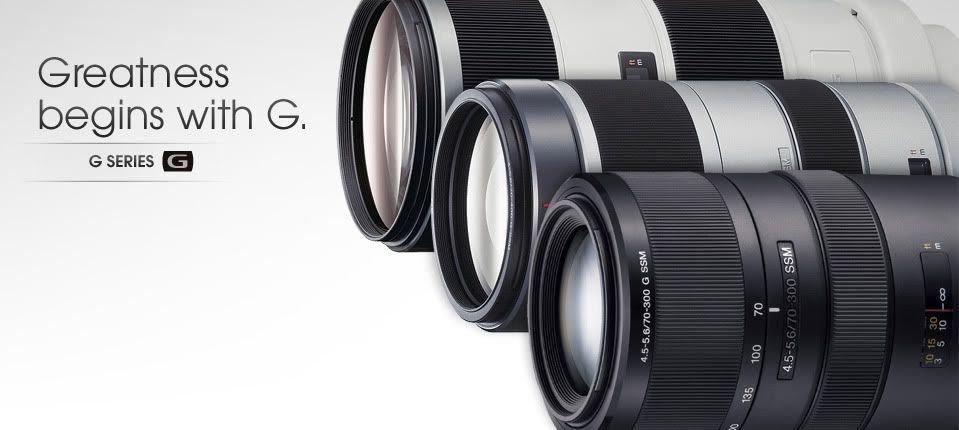 (Image courtesy of
Sony Digital Imaging
.)
_________________
Sony
α
77V/VG-C77AM/
α
350/18-70/70-400
G
SSM/NEX-5/18-55 OSS/Lowepro Pro Trekker 600 AW/CompuTrekker AW/Nova 140 AW/Street & Field gear/Toploader Pro 75 AW. And a huge wishlist...
My photos on Flickr...